Marathon Staffing - Phoenix, AZ
Marathon Staffing - Phoenix Office
801 S 75th Ave, Suite 100, Phoenix, AZ 85043
Tel: 602-975-4726
Fax: 602-419-2126

Tuesday
8:30 AM - 5:00 PM
Wednesday
8:30 AM - 5:00 PM
Thursday
8:30 AM - 5:00 PM
Order Puller We are looking for an experienced Order Puller to join our dynamic team. The ideal candidate will be able to quickly and accurately pick and pack orders for shipment. Responsibilities: • Pull and pack...
Read More »
NOW HIRING FORKLIFT OPERATORS! Forklift operators needed in Surprise, AZ! Weekly Pay: Starting $17/hour Schedule: Monday- Friday Requirements: 1-2 Years experience Drug Test Background check Responsibilities: Must be...
Read More »
Marathon is looking to hire reliable Pickers to start asap! We offer weekly pay & Benefits! As well as a chance to get hire with a company! No experience needed! We have over 60+ jobs in the manufacturing industry....
Read More »
Ready to Hire Some Great People?
Let's Schedule a Conversation to Learn What Makes an Employee Great for Your Team
More Than Just a Job Placement
No matter the resources our Community Partners provide, they play a critical role in ensuring that Team Members are equipped with the tools and resources necessary to succeed!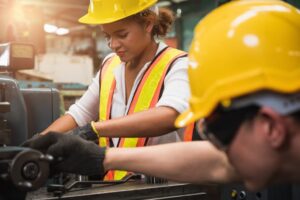 News
October is recognized as Manufacturing Month to further highlight Manufacturing Day, which took place the first Friday of the month (10/06). MFG Day was first
Read More »
Company News
Earlier this month Marathon Staffing celebrated National Staffing Employee Week held from September 11th to September 17th. As part of our core mission, we endeavor
Read More »
Company News
Marathon is happy to share that it will be exhibiting at Booth #211 at this year's Food Automation & Manufacturing Symposium and Expo taking place
Read More »