We hire Team Members, not temporary employees.
Join Marathon as a Team Member
Continue on With Employer Partners
Bell-Carter Foods, LLC Job Description Job Title: Operations Clerk Department: BC1/BC2 Reports To: BC1 Team Lead FLSA Status: Hourly Non-Exempt Wage Rate: $ 16.00 - $18.00 Prepared Date: August 3, 2020 SUMMARY To maintain a high...
Read More »
So Much More Than a Staffing Company
Marathon's focus is to place great people into positions they can achieve in. That is why we never refer to our employees as "temps." Each person within the organization is an essential member. Here at Marathon, employees are treated and recognized as Team Members.
Team Member Benefits and Resources
Referral Bonuses
(When Applicable)

Attendance Bonuses (When Applicable)
Direct Deposit or Cash Card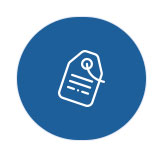 Employee Discount Programs
Team Member Bill Of Rights
Are you ready for your next job?
Your first step is to apply to become a Marathon Team Member!