Marathon Staffing - Sacramento, CA
Marathon Staffing - Sacramento Office
2950 Beacon Boulevard, Suite 45, West Sacramento, CA 95691
Tel: 916-527-8190
Fax: 916-527-8195

Tuesday
8:30 AM - 5:00 PM
Wednesday
8:30 AM - 5:00 PM
Thursday
8:30 AM - 5:00 PM
The State of Nevada is looking to fill a temporary data entry position. The position will consist of multiple duties such as processing faxed responses and managing mail and emails each day. This is a long term, full-time,...
Read More »
Marathon Staffing is seeking a knowledgeable, reliable and experienced Housing Program Technician for our Client in the Sacramento area. Our candidate should have strong work ethic along with a great personality. Job...
Read More »
Get hired on the spot at a fast growing heavy equipment manufacturer. All shifts are available. This full-time position provides health benefits and weekly pay, as well as on-the-job training. No prior...
Read More »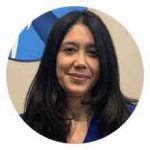 Senior Enterprise Accounts Executive
Ready to Hire Some Great People?
Let's Schedule a Conversation to Learn What Makes an Employee Great for Your Team
Recruiting
Launching a new recruiting program in a new market can look different depending on a variety of factors, including industry, location, and other unique needs.
Read More »
Recruiting
Searching for a new job or looking to grow your team? Whether you're looking for a new opportunity or need to fill positions, staffing agencies
Read More »
Company News
To mark the 5th anniversary of our Sacramento office, we will be hosting a Ribbon Cutting Ceremony on Tuesday, May 23rd, 2023, starting at 10:00
Read More »